Welcome to
Killarney Caravan Park
A hidden gem that offers a great beachside holiday escape, safe snorkeling and fantastic fishing.
Experience the peaceful magic of Killarney…
Need a break from your busy day-to-day life? If it's embracing some down time and getting back in touch with nature that you crave, then Killarney Caravan Park is the place for you. Nestled in a natural coastal environment just 2 km off the Princes Highway and just minutes from Port Fairy, Killarney is known for its beautiful swimming beach protected by off shore reefs.
Killarney Beach truly is a hidden gem with Victoria's best whiting fishing, safe snorkeling and paddling in a natural lagoon, pristine surf beaches, amazing birdlife and endless beach walking. There is a large oval and playground for the kids to run and play, and a boat ramp is nearby for your convenience.
Tower Hill State Game Reserve, an inactive volcano that is home to many varieties of native flora and fauna and with a range of walking tracks, is a short drive to the east. The charming Irish township of Koroit, steeped in local history, is just north of Tower Hill and is also within a short drive. A little further East and you'll find the larger regional city of Warrnambool.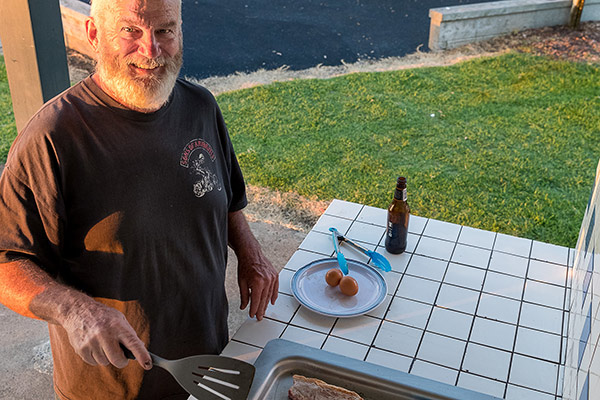 This regional park has facilities that will make your holiday enjoyable and relaxing. From camp kitchens to kids' playground it has it all.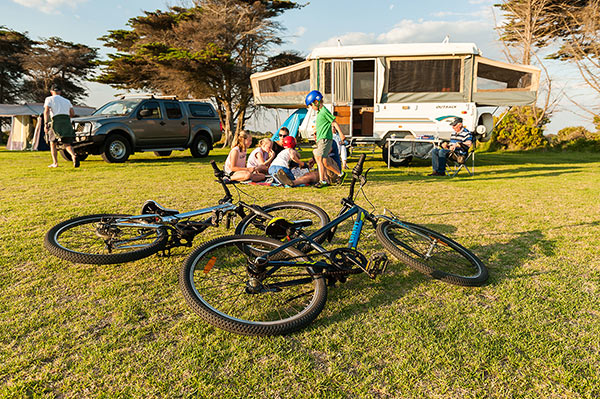 Sit back, relax and enjoy your powered and unpowered site on the perfect beachside holiday or fishing expedition.
Nice location, short walk to gorgeous beach. Quiet while being only 10 minutes drive to charming Port Fairy. Amenities were basic and clean.
The park facilities are dated however easy booking process and amazing beach.
It's always a pleasure to have a dip at Killarney Beach, although it has been quite crowded this summer ☀️
Note the lack of drinking water here. We were well informed and prepared for that though. We had a great time, camped just over the dunes from the beach, with amenities very handy.
Beautiful green spot by a protected beach, great for swimming and snorkeling
Wonderful little campground nestled between the beach, the nature reserve, and the cricket pitch
Holiday with your best friend
What would make a great holiday event better? Bring your "man's best friend" along with you of course.
There's no need to organise a dog sitter for your next trip away as you can bring him or her along with you. Killarney Caravan Park welcomes all dogs and is a dog-friendly caravan park.
For more information, please contact our office.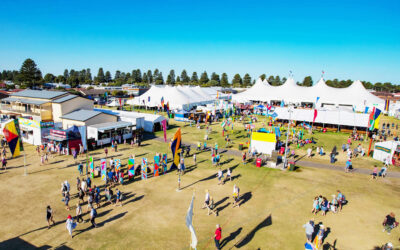 The Port Fairy Folk Festival is an annual celebration of music, dance, and cultural diversity held in the coastal town of Port Fairy, Victoria, Australia. The festival, which began in 1977, has grown to become one of Australia's premier folk music events, drawing...
read more
The 2023 Port Fairy Folk Festival tickets are now on sale! Get in early to secure your site. Book online to secure your site for 2023. Applications will be processed in the order they are received. Note – we will not be taking telephone bookings for this event...
read more