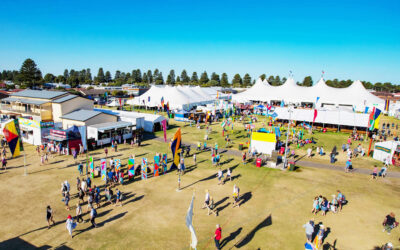 The Port Fairy Folk Festival is an annual celebration of music, dance, and cultural diversity held in the coastal town of Port Fairy, Victoria, Australia. The festival, which began in 1977, has grown to become one of Australia's premier folk music events, drawing...
read more
The 2023 Port Fairy Folk Festival tickets are now on sale! Get in early to secure your site. Book online to secure your site for 2023. Applications will be processed in the order they are received. Note – we will not be taking telephone bookings for this event...
read more
Explore what else makes us great…
Nice location, short walk to gorgeous beach. Quiet while being only 10 minutes drive to charming Port Fairy. Amenities were basic and clean.
The park facilities are dated however easy booking process and amazing beach.
It's always a pleasure to have a dip at Killarney Beach, although it has been quite crowded this summer ☀️
Note the lack of drinking water here. We were well informed and prepared for that though. We had a great time, camped just over the dunes from the beach, with amenities very handy.
Beautiful green spot by a protected beach, great for swimming and snorkeling
Wonderful little campground nestled between the beach, the nature reserve, and the cricket pitch